DESIGN RESEARCH
Nurturing Curiosity with Design Thinking
Client: Design Tech High School, Burlingame CA
d.tech is an innovative new school dedicated to nurturing confidence in students. Design Tech's explicit focus is on the skills that help students forge an identity as caring citizens and young professionals. By combining academic content mastery with creative problem solving, d.tech's goal is to give students the tools necessary for success in college and beyond.
Project Challenge & Goals
Identify interests that students want to pursue outside of regular classes. Increase Design Tech students' creative confidence and create opportunities for them to pursue a passion project utilizing design thinking framework.
Role
Structure and lead empathy interviews, co-creation, synthesis, and prototyping session.
The project scope was developed with the school leadership team. Quantitative (survey) and qualitative (focus groups, interview, etc.) research were conducted across the different grade levels. The goal of the research was to learn about student interests and the kind of projects they wanted to pursue.
As part of the quantitative research, I created and distributed "student passion-project" interest surveys. I analyzed over 100 student responses suggesting 3 topics they were interested in pursuing.
Furthermore, I interviewed 10 students who were either pursuing or planning to pursue a passion project. The themes were identified, and new learning questions were generated to guide the project. The questions were mapped out to 3 phases: Before, During, and After a students pursued a passion project. There were a few possible solutions brainstormed , but decided to go forward by prototyping a design lab. The goal was to design a 2-week lab that can be implemented with a core group of students — guiding them through the process of selecting and building a passion project utilizing the design thinking framework.
Findings
From our research, three observations emerged regarding passion projects.
Students did not perceive interests outside of schools as a potential opportunity to do a project.

Students did not have the resources (process, funds, etc.) to start a passion project.

Students did not know the process or steps to follow in order to start, and finish a project.
This led us to ask:
How can we help students identify self-interest and/or a passion project?

How can we create space for more students to pursue a passion project?

How might we develop a sustainable process that educators can implement for students to pursue passion projects?
These core questions informed the design of our "curiosity project" curriculum for these students.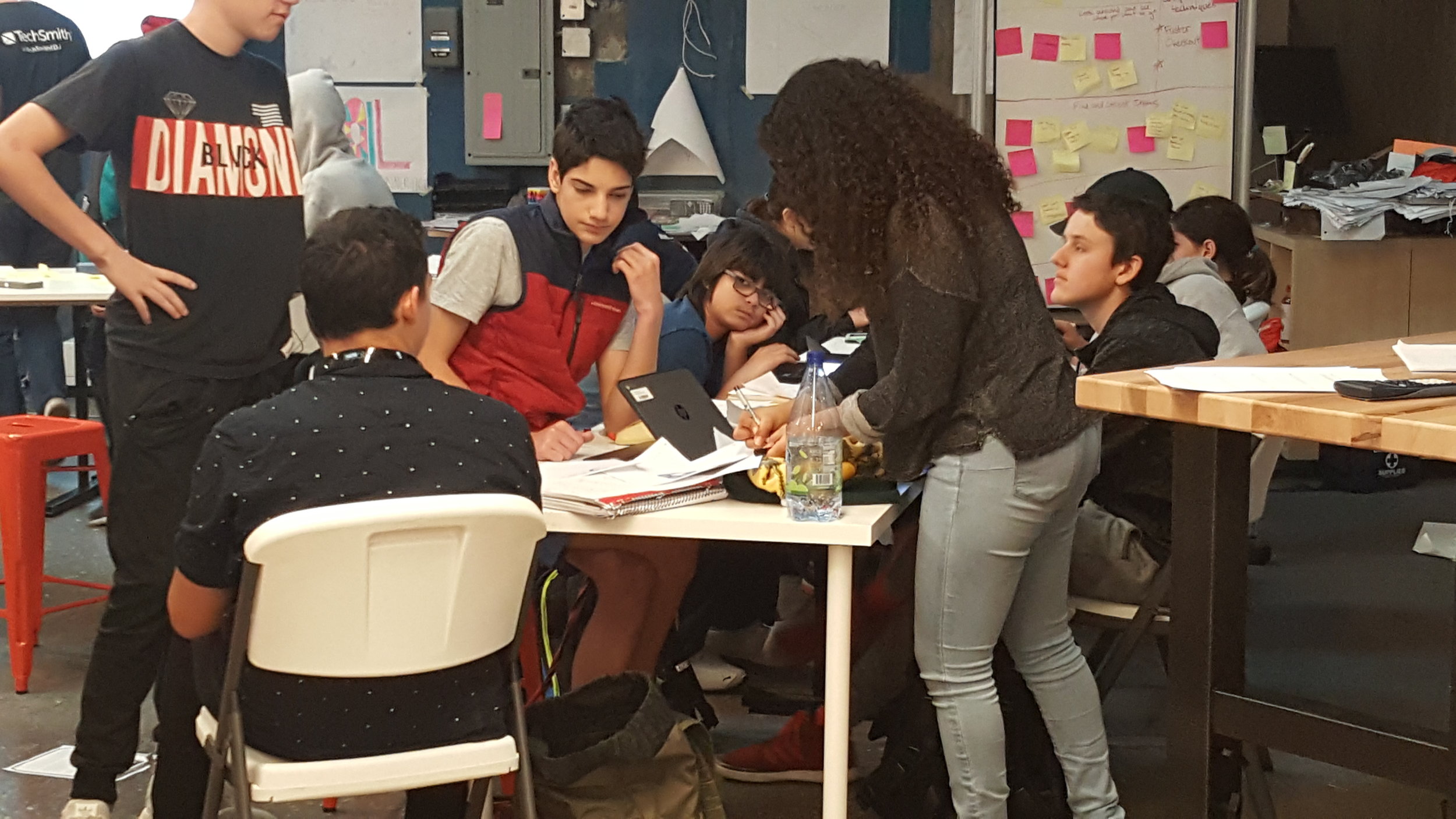 I facilitated a 2-week design lab with a group of 5 students who were able to select a passion project. Go through the 5 phases of design thinking with minimal guidance. They took ownership of pursuing their passion. Over the span of 2-weeks the students made multiple iterations of their prototypes in preparation for a final submission. Furthermore, the Students presented their passion projects to their classmates and teachers at the end of the 2-weeks. They display a high level of creative confidence and ownership.
A final product was submitted to the school — a strategic curriculum that can be replicated by teachers across the entire school promoting and supporting students to pursue their passions. The high-level learning about student interests allowed Design Tech High School to form Partnerships with organization that provide opportunities for their students to pursue their passions and interests.
Team
I worked with the leadership team at Design Tech HS to identify students to prototype with. Led a group of Design Tech students' through a full design cycle in order to pursue a passion project using design thinking framework.